EXPERIMENTAL MACHINE STITCH 101
---
Certificate Course, Level 1

New Dates Coming Soon!
Class Name: Flame Flower

Tutor: Gail Harker
Course Brochure – Flame Flower
This course will be based on acquiring a thorough knowledge of your sewing machine with an imaginative approach to the creation of contemporary, innovative, samples. The course will focus on the large variety of effects that can be achieved through imagination, rather than through the mechanical capabilities of machines. This course is a prerequisite to Advanced Studies in Experimental Stitch, Level 3. Please see the Course Brochure – Flame Flower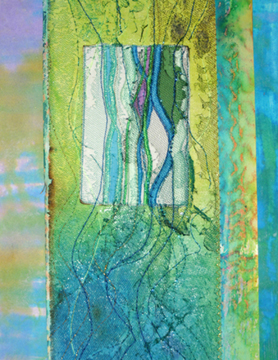 $595.00
$100.00 (for Deposit Only)
Cart opens to secure online payments through PayPal.  Credit Card payments do NOT require a PayPal account.  To check out as a Guest (no PayPal account), after you add your course to the cart, click the words "Check Out" under the Yellow PayPal button.