EXPERIMENTAL RESEARCH FOR ADVANCED
DESIGN 401
---
Certificate Course, Level 4
Starts: 21 June 2017
Class Name: Alexandrite
Tutor: Gail Harker
Status: Enrollment Open
The course provides students an opportunity to choose, research, explore, experiment, document and develop a major inspirational theme.  A professional body of artwork will flow from the research of the theme. Students will be encouraged to develop their own innovative and inventive design ideas.  Personal expression and more complex imagery will come from new techniques learned in the course along with those from Level 3 Art and Design.
To register for this course online, simply add this course to your shopping cart.
For course levels 2 through 4: please send us a signed registration form (last page of the course brochure) even if you elect to register online.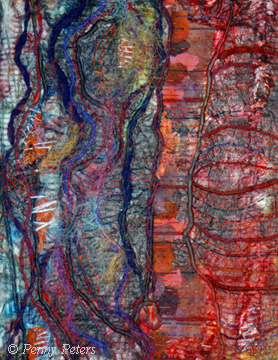 Payment plans are available.  Please refer to the course brochure to see your payment options.
$4,275.00
$300.00 (for Deposit Only)