MENTORING SESSION (IN STUDIO)
---
Dates: New Dates Coming Soon!
Tutor: Gail Harker
Come spend a day working on your own projects in our studio and get input and mentoring from Gail.  A group of students work independently on their own artwork whether on paper or fabric while each gets sessions throughout the day with Gail to generate new ideas, look at their work in another way, or get feedback and encouragement.
Students can be working on art and design, color, painting or dyeing fabric, machine or hand stitch, contemporary mixed media with stitch, historic stitch techniques or Gail's online self paced courses.
Please let us know what you intend to work on in class and also if you are painting or creating large scale items. Any of the students from Gail's present or past classes are welcome as are those who haven't previously taken classes here. Send Gail an email to see if the mentoring day could work for you.
Information about Mentoring Sessions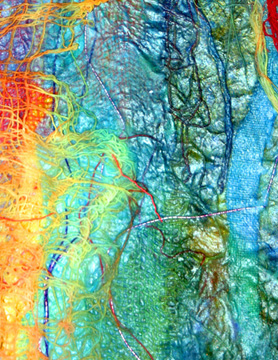 $125.00 for 1 day
$250.00 for 2 days