STITCHING IN CIRCLES
---
Date: COMING SOON!
Tutor: Gail Harker
Course Brochure: Stitching in Circles
Status: Enrollment Open
There are so many ways to embellish or make a stitched art piece with circles!  Spend a relaxing day at the studio learning different stitches and techniques using circular designs.
Price includes a complementary copy of "Designing with Circles 1" our self-paced downloadable sketchbook course (valued at $69.95).
No experience is necessary!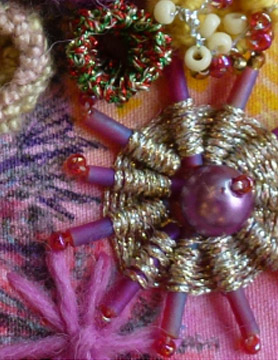 $125.00