STUDIES IN ART AND DESIGN 301
---
Certificate Course, Level 3
Starts: 25 February 2017
Class Name: Heliconia
Tutor: Gail Harker
Course Brochure: L3 Design – Heliconia
Staus: Enrollment Open
The focus of this course is to help students develop a series of basic design skills. Students will create a portfolio of design work based on the design principles of dominance, proportion, balance, contrast, variety, harmony, repetition, movement, economy and space in relationship with the elements of art – dot, line, shape, color, value, and texture. Originally developed by Gail for the City & Guilds of London program, this course is designed to take beginners to a level of competence where they are able to use a variety of art media to individually express theme ideas in a number of different ways.
To register for this course online, simply add this course to your shopping cart.
For course levels 2 through 4: please send us a signed registration form (last page of the course brochure) even if you elect to register online. 
Learn more about Studies in Art and Design 301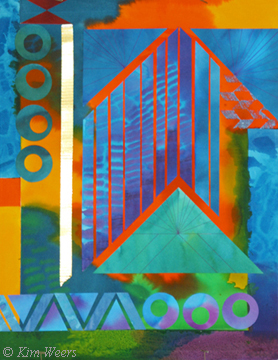 Payment plans are available.  Please refer to the course brochure to see your payment options.
$3,795.00
$300.00 (For Deposit Only)
Cart opens to secure online payments through PayPal.  Credit Card payments do NOT require a PayPal account.  To check out as a Guest (no PayPal account), after you add your course to the cart, click the words "Check Out" under the Yellow PayPal button.