STUDIES IN DESIGN AND EXPERIMENTAL
HAND STITCH LEVEL 2
---
Certificate Course, Level 2
Starts: 22-25 January, 2020
Class Name: Goldenrod
Tutor: Gail Harker
Course Brochure (to be Updated Soon)
Status: Enrollment Open
Paint, print and dye, fabrics and threads, to create a portfolio of Hand stitched samples and techniques. The use of embellishments such as beads, sequins and tassels will be explored. A study of contemporary and historic artists will be undertaken. An assessment will include the creation of an innovative stitch book from an original design. Students will learn the creative process of taking a work from design, to sample, to a finished piece, in a logical manner.
To register for this course online, simply add this course to your shopping cart.
For course levels 2 through 4: please send us a signed registration form (last page of the course brochure) even if you elect to register online.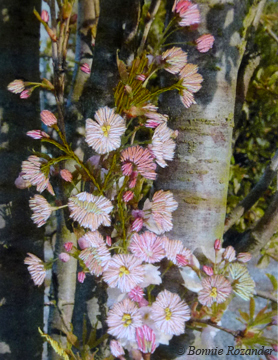 Payment plans are available.  Please refer to the course brochure to see your payment options.
Choose Your Payment Method Below:
$2,500.00 (full payment)
$200.00 (for Deposit Only)
Cart opens to secure online payments through PayPal.  Credit Card payments do NOT require a PayPal account.  To check out as a Guest (no PayPal account), after you add your course to the cart, click the words "Check Out" under the Yellow PayPal button.